Filmlocaties/TV-locaties in Groot-BrittaniŽ

Billy Elliott, Bridget Jones's Diary, Harry Potter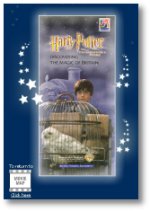 Filmlocaties Billy Elliott
De film Billy Elliott is in augustus 1999 in het noorden van Engeland opgenomen [Lynemouth en Easington].



Filmlocaties Dagboek van Bridget Jones
Er is veel gefilmd in en rond Notting Hill, in Holland Park and St. James's Square in London. Verder werd er gefilmd op de stations King's Cross and St. Pancras. Andere belangrijke locatie: The Globe Tavern in Borough in SouthEast London [waar de 'Grote Treinroof' ooit werd gepland].



Filmlocaties Harry Potter en de Steen der Wijzen

- Berkshire - Black Park - woning van de reus Hagrid
- Bracknal - Picket Post Close [hier wonen Harry's stiefouders
- Durham - Kathedraal van Durham - gangen en portalen van Zweinstein
- Gloucester - Kathedraal van Gloucester - decor voor Zweinstein
- Goathland Station
- Wiltshire - Lacock Abbey - huis van Harry's vermoorde ouders
- London - Australian High Commission aan Aldwich: Bank Goudgrijp
- Londen - King's Cross Station - op perron 9 3/4 vertrekt de Zweinstein Express
- Londen - London Zoo
- North Yorkshire - trein traject Zweinstein Express
- Northhumberland - Alnwick Castle - zwerkbalwedstrijd en buitenscenes
- Oxford - Bodleian Library [bibliotheek van Zeinstein]
- Oxford - Christ Cgurch - grote trap van Zweinstein
- Oxford - School of Divinity - eetzaal en ziekenzaal Zweinstein
- Surrey - Picket Post Close - woonhuis gemene pleegouders





Klik hier voor

meer film- of tv-locaties in Groot BrittanniŽ