VAKANTIE SICILIň > ITALIň


Reisinformatie SiciliŽ, het grootste eiland in de Middellandse Zee.

Provincies op SiciliŽ : Agrigento, Caltanissetta, Catania, Enna, Messina, Palermo, Ragusa, Siracusa en Trapani

Belangrijke steden op SiciliŽ : Catania, Messina, Syrakus, Trapani, Caltanisetta, Agrigento, Ragusa, Marsala und Enna.

Hoofdstad van SiciliŽ : Palermo


autoverhuur, campings, hotels, reisbureaus, reisgidsen, vakantiewoningen, reizen naar siciliŽ

links


Autoverhuur op SiciliŽ



- Klik op 'Autoverhuur'



e-sixt -

Campings / Kamperen




Ook voor het reserveren van een campingplaats. Selectie op kindvriendelijkheid, toeristische omgeving en zwembad.



Bella Vista


Campings ItaliŽ [engels]


Roan Comfort Camp - Direct on-line zoeken en boeken
Verhuurt compleet ingerichte stacaravans en 6-persoons bungalowtenten.

Hotels op SiciliŽ



Hotels SiciliŽ - Hotelgids SiciliŽ
Hotles in Palermo, Catania, Taormina, Cefalý, Siracusa, Trapani, Agrigento, Acireale, Giardini Naxos, Marsala, Ragusa, Erice, en meer ...



Booking - Hotels in Catania - Hotelgids Catania



Booking - Hotels in Palermo




Hotelopia.nl -
Kijk bij belengrijke bestemmingen. Andere bestemmingen zijn te vinden onder 'Of zoek alle van A-Z'.

Nationale Parken / Regionale Parken



Al Alcantara Park - Parco Fluviale dell'Alcantara
About 50 km of fluvial environment with unique and unusual naturalistic aspects. Particular intense geological and geothermic events have determined the structure of the current basalts. It seems that in the prehistorical period a river ran over clayey sediments; then great volcanic eruptions canalized in the riverbed a fluid magma which sank in the most clayey places, forming the current basaltic colonnades. The apotheosis of these spectacular natural sculptures can be found in the quarters Larderia in the Town of Motta Camastra.


Bosco di ficuzza - Website on the Ficuzza wood.
It thoroughly describes the flora, the fauna, the natural reserve and all that is significant about this area a few kilometres away from Palermo.


Etna Park - Parco dell'Etna
Parco dell'Etna is beautiful not only for its eruptions and for its lava flows but also for the unique environment surrounding it, rich in sounds, perfumes, and colors. An enchanting landscape protected by a nature park you cannot miss the opportunity to visit if you are in Sicily. The Park extends from the peak of the volcano to the towns around it


Madoni Park - Parco Naturale Regionale delle Madonie
The flora plays a leading role in the territory of the Park. This botanic paradise, together with its peaks reaching 1,979m of height, houses more than the half of the 2,600 Sicilian species and about 150 of the 200 endemic species. The most important one is Abies Nebrodensis, with 29 specimens. From several points, it is possible to admire wonderful landscapes like Etna, Nebrodi, and the Aeolian Islands, which offer an unforgettable and almost unreal view at dawn and at sunset.


Nebrodi Park - Parco Naturale dei Nebrodi
Parco Naturale dei Nebrodi was established in 1993. It is made up of the most important and largest wood areas of Sicily (about 50,000 hectares). The best-known arboreal species are Fagus sylvatica (situated in the most southern area of diffusion), Quercus cerris, and Quercus suber. It is also possible to find Quercus ilex, Taxus baccata, Ilex aquifolium and significant lacustrine and rocky environments. Both the verterbrate and the invertebrate fauna are very rich.



Park.it - overzich Italiaanse parken

Reisbureaus / Touroperators / Aanbiedingen



Ilios Reizen - Sicilie
Ilios Reizen biedt kleinschalige en rustige accommodaties aan op SiciliŽ, ver weg van het massatoerisme. De vakanties naar SiciliŽ worden "all in" aangeboden, dus inclusief auto, vlucht en een bijzondere accommodatie.



Naar SiciliŽ? Boek nu voordelig online op Vaya.nl!



Djoser Wandel - wandelreis ItaliŽ - Wandelen met Djoser
Tijdens de wandelreis op SiciliŽ & Eolische eilanden beklim je de actieve vulkanen Vulcano, Stromboli en de Etna. We vliegen naar Catania op SiciliŽ en reizen direct door naar het eiland Lipari voor een wandeling op het eiland en gelijknamige vulkaan Vulcano. De Stromboli en de Etna beklimmen we onder begeleiding van een lokale gids.



ACSI - Kampeerreis SiciliŽ



Baobab avontuurlijke rondreizen Europa - Zie SiciliŽ - Vulkanen en een ver verleden
Grieken, Romeinen, Cartaghers en Moren gingen je voor en lieten hun sporen na. Je ontdekt de historische monumenten, terwijl boven je de Etna rommelt. Je bezoekt de steden, proeft van de keuken en zand en zee zijn altijd dichtbij. Je ervaart La Dolce Vita op SiciliŽ.



Club Med: specialist in luxe all-inclusive reizen
Clubdorp Kamarina



Arke Reizen -
Arke reisbestemmingen SiciliŽ : Campofelice Di Roccella: Cefalu, Giardini-Naxos, Letojanni, Marino D'Agro, St. Alessio Siculo, Taormina, Taormina Mazzaro, Trabia.

Italiaans studeren ? zie de pagina taalreizen



Creatief Reizen


Vulkaaneiland SiciliŽ
Agriturismo, Sicilia Panoramica, Perle di Sicilia, Tradizionale, Sicilia Residence

Inkomend toerisme



Archeologia Viva
Each year Archeologia Viva, under the scientific aegis of the International Academy of Underwater Science and Techniques and with the cooperation of the Maritime Reserve, organizes archaeology and underwater sciences classes in the Ustica waters.


Etravels - how to organize one's own holidays ***
Website on tourism in Sicily, offering ideas and information on how to organize one's own holidays, through the itineraries proposed by visitors.


HalisaClub - the school of excellence of language and culture in Sicily
Learn Italian on holiday in the capital of Sicily, the island of culture, art, sun... you will live by the sea or in the historical city centre.


International House Language Centre Palermo


L'Isobella - a fully licensed tour operator based in Catania, Sicily
For leisure or business, they would like to offer you an effective service for organizing your travel to Sicily at best: any kind of information about the island, travel itineraries, car rental, places to visit and much more.


Scilia Tour



Rantour [ Affligem, BE ] - autocarvakantie / autocarreizen

Reisgidsen / Reisboeken



Reisboekwinkel De Zwerver - Reisgidsen Italie



Campergids - Camperplaatsen Band 40: Mit dem Wohnmobil nach Sizilien - Camper SiciliŽ
Uitgever : Womo Verlag.


Campergids SiciliŽ - Die schŲnsten Routen durch Sizilien – Wohnmobil-Tourguide
Uitgever: Reise Know how.


Dumont Kunstreisgids Sizilien / Sicilie


Fietsgids Sizilien per Rad ( SiciliŽ ) - Cyklos Kettler


Landkaart - wegenkaart 14 Sizilien - SiciliŽ - Marco Polo regionalkarte


Midnight in Sicily - Peter Robb / Reisverhaal Sicilie


Reisgids Dominicus SiciliŽ - Gottmer


Lonely Planet Reisgids Sicily - SiciliŽ


Marco Polo Reisgids SiciliŽ


Reisgids SiciliŽ - Sizilien - Michael Muller Verlag


ANWB Reisgids SiciliŽ


Capitool Reisgids SiciliŽ


Reisgids SiciliŽ - Insight Guide


Reisgids SiciliŽ - Michelin groene gids


Reisgids Sicilie - National Geographic


Reisgids SiciliŽ - Trotter Lannoo


Rough Guide Sicily - SiciliŽ


Wandelgids Sizilien - SiciliŽ - Rother verlag


Wegenkaart / landkaart 15 (1395) Kummerley Frey Sicilie / Sicily


Wereldwijzer Reisgids SiciliŽ - Elmar

Vakantiewoningen SiciliŽ



www.pv-holidays.nl
Vakantie SiciliŽ, vakantiehuizen en appartementen van Pierre et Vacances.
Voor franstaligen :
Lien vers la page d'accueil [ P&V holidays, portail de location de vacances avec un large choix de rťsidence, Hotel ou Village vacances ].




Belvilla Vakantiewoningen verhuurt unieke vakantiewoningen die op ķw specifieke wensen aansluiten. U bent verzekerd van een ruime keus aan vakantiewoningen. Alle woningen zijn door eigen inkopers bezocht. U bent dus verzekerd van kwaliteit.

Vervoer naar SiciliŽ



Luchthaven Filippo Eredia vlakbij Catania - Catania Airport


Luchthaven van Palermo - Palermo Airport




Vliegtickets naar Catania en Palermo. Ook voor vluchten van Transavia.



Losse vliegtickets - goedkope vliegtickets - prijsvergelijking mogelijk



Grimaldi Lines - Ook wel Grandi Navi Velochi
Italiaanse rederij die de cruisepassages verzorgt vanuit Noord ItaliŽ, Genua, naar de eilanden SardiniŽ en SiciliŽ. Een heerlijke Middellandse Zee cruise als ontspannen begin van uw vakantie. Zie Voigt-travel.nl.


Links



Regio SiciliŽ - Regione Siciliana



Palermo - VVV Palermo - Hoofdstad van het eiland SiciliŽ
Accommodation, culture, shopping, transport, events, entertainments, eating, foods & drinks, nature, services, info


Palermo - Gemeente Palermo
In the middle of the Mediterranean sea, Palermo - the cradle of ancient civilizations - has always been a crossroads of cultures between East and West: a strategic transit place, a privileged port of call for commerce and trade, a landing-place for people of various race, language, and religion.
Palermo is one of the few cities in the world that have preserved considerable traces of the culture of their successive conquerors: from the Romans to the Byzantines, from the Arabs to the Normans, from the Swabians to the French, from the Spaniards to the Austrians, they have all left unmistakable marks of their passing; and these are invaluable testimonies, since this convergence of different styles and shapes, from the North of Europe to Africa, from the Middle Ages to the Baroque period, has given birth to a variety of absolutely original artistic, architectural, and decorative creations.



Agrigento - Provincie


Caltanissetta
Caltanisetta's Territory, thanks to its strategic importance, its links with the sea to the south and with the inland to the north, also to its geographical and geological environment due to the develop of the cities, it was almost frequented by differents population in different ages. Residenced and transitated by Siculi and Sicani, Caltanissetta catched a great political importance during the Greek colonization; it knew long domination and periods of decline, but also periods of great economic and commercial flouriability, especially during the sulphur mines' "Golden Age".
This great heterogeneity of events left indelible signes on its territory: a vast variety of archeological sites, Castles and sighting towers of the middle age; Palaces and the marvelous Churches of the different communes, reflex of propitions and nobility; sulphur mines and gills, remained now as the sulphure industry of Sicily.
The seven natural reserves of Caltanissetta's territory : Scaleri District, Lake Sfondato, Lake Soprano, Mount Conca, Mount Capodarso ad Valley of the Imera Meridionale River, Sughereta of Niscemi, Biviere of Gela


Catania [ provincie ]


Enna Turismo


Messina [ provincie ] - Messina Tourism
Messina and the Strait are inseparably bound. The Strait is where two seas meat to form a river; where uncontrollable waters and churning whirlpool are forced between lagoons on one side and mountains on the other.


Palermo [ provincie ]


Ragusa [ provincie ] - Ragusa Turismo - toeristenbureau


Siracusa [ provincie ] - Syracuse for You - toeristenbureau


Trapani [ provincie ]



Agrigento


Catania


Caltanisetta


Centuripe - Commune


Enna.


Marsala


Messina


Ragusa


Syracuse Stadt - zie Syracuse for You
The town of Syracuse occupies an extremely beautiful position between the waters of the Great Port, the only natural harbour to be found along all the Sicilian coast, and the Iblei mountains. It was founded in the VIII century BC, by a group of Greek settlers from Corinth, led by Archia, although a number of remains discovered in the area of the Cathedral Square show that the zone was already occupied in the XIV century BC. The name Syracuse comes from the Greek word Sirako, meaning swamp; the present-day city has a population of 127,000, divided among the five residential areas of the ancient Pentapolis of Dionysius &endash; the Greek-named Akradina, Tike, Neapolis and Ortigia, and Santa Lucia, and, to the south, at Cassibile along the river of that name, two tiny hamlets, which the Greeks called Kakiparys and Belvedere, not far from the Eurialo Castle


Taormina
As soon as you arrive in Taormina, you will feel the magical, mythical atmosphere spread all around which has enchanted visitors from all over the world for years and years. Settled on a hill of the Monte Tauro, Taormina dominates two grand, sweeping bays below and on the southern side, the top of Mount Etna, the european highest active volcano, often capped with snow, offering to the visitors a breathtaking, dramatic and memorable view over almost one hundred miles of Mediterranean sea.
Taormina really seems to be born as a touristic resort since past times, when ancient people like the Sicels, Greeks, Romans, Byzantines, Saracens, Arabs, Normans and Spaniards chose it as their residential site thank to its favourable position, mild climate and magic atmosphere. Nowadays visitors can still find fine examples of Taormina's golden times : the splendid Greek Thetre, the Roman "Naumachiae", the 13th century Cathedral of Saint NicolÚ, the 14th century Palazzo Corvaja, the 16th century Palace of the Dukes of Saint.Stefano, the public gardens, the "Badia Vecchia" (Ancient Abbey) and many others.
The resort was first publicised by a trio of german artists : in 1787 J.W.Goethe discovered the beauties of Sicily and, in particular, of Taormina. He wrote the world known novel "Italian Journey", in which he describes the beauties of this land and its people and pronounced Taormina a "patch of paradise". The german painter Otto Geleng rose intereset in parisan art galleries exibiting his paintings about this magical landscapes. His contemporary, the young prussian photographer Wilhelm von Gloeden settled down in 1880 and made Taormina famous to all conservative european cultural clubs with his artistic portraits of nude sheperd boys with the volcano Etna on the backstage.
Since then many important celebrities visited Taormina, electing it as their "escapade place " from chaotic city life. Patrik Brydone D.H. Lawrence, Truman Capote, Alexander Dumas, Anatole France, AndrŤ Gide, Paul Klee , Guy de Maupassant, Luigi Pirandello, John Steinbeck, Gustav Klimt, Elio Vittorini, Oscar Wilde, Richard Wagner, Johannes Brahms spent happy moments here. In more recent times movie, theatre and music celebrities such as Ingmar Bergmann, Francis Ford Coppola, Leonard Bergman, Marlene Dietrich, Greta Garbo , Federico Fellini, Cary Grant, Tyrone Power, Gregory Peck, Marcello Mastroianni, Elisabeth Taylor, Woody Allen have spent pleasant and memorable holidays in the Mediterranean pearl.


Trapani



Fishing
The Strait of Messina hosts many defferent types of fish with a good gastronomical reputation. Near the Torre Faro is the "Fossa dei sugarelli" where this dark blue, cylindric shaped fish may be found. This fish is only found off the Sicilian coasts.
Messina is famous for the spectacular fishing of sworfish. A special boat is used called the "spadara". It holds a central tower-like structure in the center for sighting swordfish and an exterior deck from which the swordfish is harpooned. Fishing season is from April to August.
Many other varieties of fish can be found in the Strait including Tuna's and Moon fish and others. Another type of fishing is that of the "sciabola" or in Sicilian dialect "spatola", this fish can reach two meters in lenght and is a silver in color.


Peloritani Mountains
The mountain chain called the Peloritani, that surrounds Messina, offers beautiful scenery and a ridge from which two seans may be seen, and culminates in the Rocca Salvateste area at the mountain peak of Novara and continues into a small plain at the summit of Monte Scuderi and finally end at the summit of Dinnamare, the nearest city.

Cuisine - Siciliaanse recepten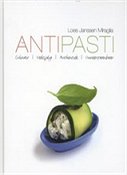 Antipasti - Loes Janssen - Miraglia
Antipasti bevat streekklassiekers, zoals vitello tonnato uit Piemonte, bruschetta alle cipolline uit ApuliŽ en panzanella uit Toscane, maar ook recepten van de Siciliaanse schoonfamilie van Loes en haar persoonlijke favorieten.
Uitgever: Karakter Uitgevers BV; 128 bladzijdes; augustus 2012
Afmetingen: 231x205x15 : Gewicht: 572 gr; ISBN 9789045203669.

Van haar hand ook 'Sicilicious' (ISBN 9789061129387) uit 2010, waar de Siciliaanse keuken, met haar Griekse, Romeinse, Arabische, Spaanse en Scandinavische invloeden, centraal staat. Hier staan eenvoudige boerengerechten als Matarocco (West-Siciliaanse gazpacho) tegenover de aristocratische overdaad van Timballo di maccheroni (macaronipastei). Met eeuwenoude recepten als Maccu (tuinbonenpuree uit het Romeinse tijdperk), Pasta con le sarde (pasta met sardines uit de tijd van de Arabische overheersing) die worden afgewisseld met modernere recepten als Risotto con le fragole (aardbeienrisotto).



Lente in SiciliŽ, de keuken van een eeuwenoud eiland - Manuela Darling-Gansser
Het boek is historisch, met veel achtergron. Ze geeft de receptuur van siciliaanse klassiekers als de timballo, arancini, caponata, sarde beccafico en de beroemde echte cassata Siciliana.
Het boek is opgezet naar de regio's van het eiland, die elk hun eigen accenten hebben.
De Boekenmakers; ISBN 9789077740804




De Siciliaanse keuken
Kookboekschrijfster Clarissa trok samen met fotograaf Peter Cassidy van de kust naar het bergachtige binnenland van dit romantische eiland. Ontmoetingen met de beste bakkers, kaasmakers en verbouwers van noten, olijven en citroenen geven dit kookboek net iets extra's.
Recepten variŽren van tussendoortjes zoals Siciliaanse sinaasappelcake en kleine pistachecakejes tot superverse visrecepten met zwaardvis en tonijn.
Tirion, ISBN 9043903116.



Made in Sicily, Recepten en verhalen - Giorgio Locatelli

Geschiedenis SiciliŽ



Geschiedenis van SiciliŽ
De originele inwoners van SiciliŽ, voor de Griekse kolonisatie waren de Elymianen, Sicani en Sicelen. Van deze stammen zijn de Sicelen waarschijnlijk het laatst op het eiland aangekomen. SiciliŽ werd later gekoloniseerd door Punische en Fenicische kolonisten uit Carthago en het oude Griekenland. Zie verder Wikipedia.



Regionaal museum Messina
Het regionale museum van Messina is de bewaarder van kostbare artistieke getuigenissen van de stad door de eeuwen heen. De collecties omvatten o.a. werken uit de collecties van zowel het vernietigde Peloritano Museum, als van de religieuze en burgerlijke gebouwen die verwoest zijn door de catastrofale aardbeving in 1908.
De tentoongestelde voorwerpen zijn gerangschikt in chronologische volgorde van de 12de tot de 18de eeuw en bevat belangrijke architectonische fragmenten, mozaÔeken, beeldhouwwerken en voorbeelden van decoratieve kunsten.

Muziek, Kunst & Cultuur, Evenementen op SiciliŽ



Cultura Sicilia - Portal gewijd aan het cultureel toerisme op SiciliŽ
Geschiedenis, tradities, aardrijkskunde, folklore ... [evenementen, kunstroutes, Cultuur, Literatuur, Natuurreservaten, Alternatief Toerisme]



Parco Letterario Luigi Pirandello [ Agrigento ]


Passeggiata di Giganti - Wandeling van de Reuzen [ Messina ] - augustus
Met praalwagens [ enorme ruiterstandbeelden ] worden de mythische stichters van de stad, Griffoendor en de Moor Mata, gevierd.


Processie van de "Vara" [ La Vara di Messina ] - augustus
De liturgische kalender is de oorsprong van een aantal van de meest kenmerkende evenementen in de cultuur Messina.
Zowel vanwege hun oorsprong in het verleden als het gevoel voor traditie in de stad (ondanks het feit dat de stad van zoveel verwoestende rampen te lijden heeft gehad), worden dergelijke evenementen hier met een enthousiasme en gevoel van participatie gevierd, die de wil van de lokale mensen laat zien om pal voor hun identiteit te staan.
Het hoogtepunt van deze heilige en profane tradities vindt elk jaar plaats ter gelegenheid van de viering van de ten hemel opstijging van de Maagd Maria (beschermheilige van de stad en, volgens de legende, drager van een brief van zegen) in midden augustus